We're getting married…
But the wedding is yet to come.
Yep. We up and did it. This last year has been anything but predictable. Trying to plan anything, let alone the most epic rager in history, is laughable. So in an effort to reclaim a shred of control in our lives, we did the only thing we knew was right: we threw Kodoz in the back seat, drove up to our favorite desert hot spring in Oregon, asked Daniel to be our witness, and got hitched on Tuesday, April 6th.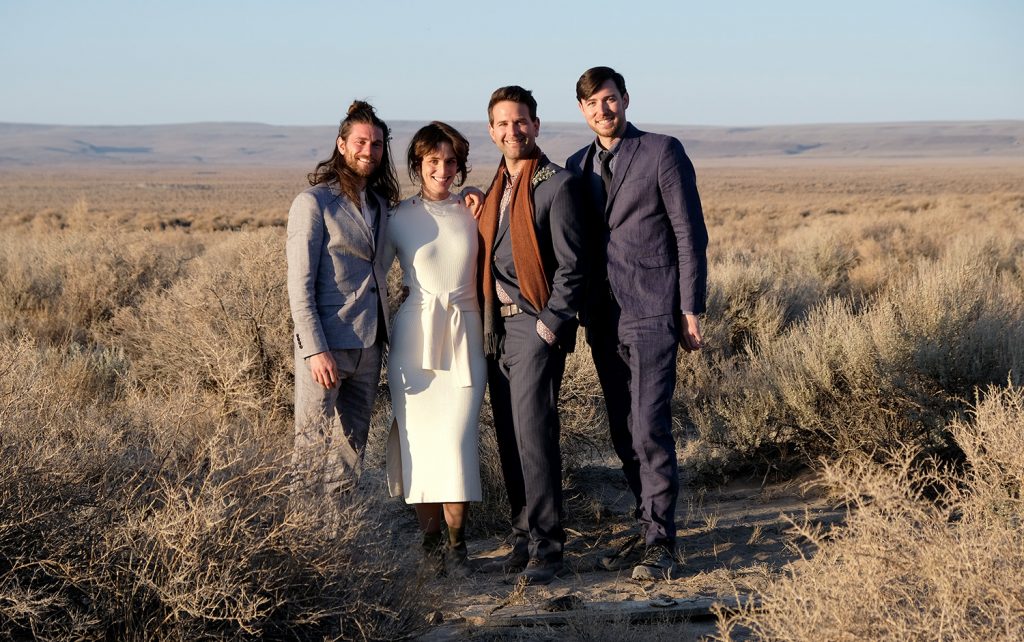 What? I missed it!?
Believe us: there's nothing we want more than to party with everyone all in one place, but that just wasn't possible in any predictable amount of time. We kept it as small as legally possible so we could get nupped with no one left out.
Don't worry. We'll party.
Ever since we got engaged in December 2019 we've been planning the throwdown of a lifetime. Nothing's gonna stop us from having that dang wedding. We'll be in touch with details when we've got em—we've got some great ideas—so hang tight.
What should I do?
Nothing! While this is a huge thing for us, it's also tiny by design. Save your energy for the real party down the line.
Shouldn't I buy you something?
No, please don't. We have everything we need and then some. If you feel truly compelled to do something with your money, give to your local foodbank or donate to the Sunrise Movement.
I'm flipping out!
Us too! Feels good. 🙂